(Press play, then read.)
In years past, I have hosted big Elf Movie Parties at the Alamo Drafthouse to bring all of my Austin friends together. With the COVID-19 pandemic still ranging, we cannot gather everyone from my 2020 Nice List in one place safely. However, I will host a set of smaller events plus one online viewing event–all with some extra fun added to the movie–in order to help everyone increase their Christmas* spirit after a tough 2020. So, get excited because Santa is coming!!!**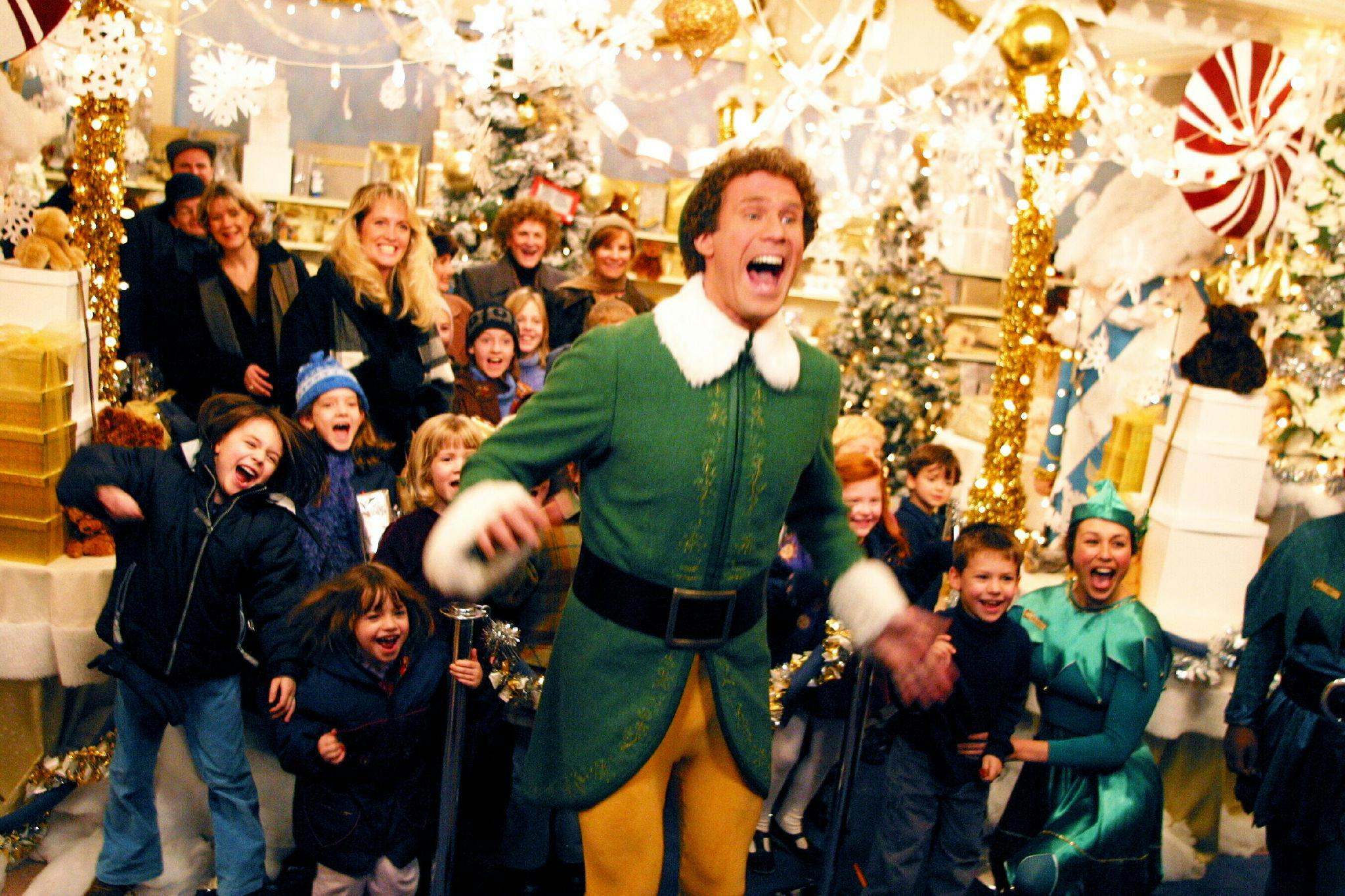 The first event will be an outdoor, distanced movie party hosted by Elizabeth and Raed Tamimi–two of the permanent names on the Nice List! We will gather at 7PM on Saturday, December 5, for an outdoor showing on a large screen with activities and singalongs hosted by me and Nicole!
Date/Time: Saturday, Dec 5, 7PM
Location: Home of Elizabeth & Raed Tamimi in Great Hills neighborhood
Wear: Christmas attire of any type!
Bring: Christmas cheer (and we'll sing loudly for all to hear). Chairs will be provided, but dress warmly (and maybe bring blankets).
We will be using their huge backyard and spacing out 'pods' for safety. Snacks will be provided, but feel free to bring your own.
Pandemic Party Rules (sorry, but it is a pandemic):
Please try to carpool with your pod. When you arrive, park either

on the street in front of their house (#6016-street name will be emailed/texted) or the house on either side (#6014, #6018)
in the driveways of the house on either side (#6014, #6018)
DO NOT park on the other side of the street, in front of other houses, etc.

Enter the backyard by going around the left side of the house.
Pick one of the six pod areas.
When using the bathroom, please wear your mask in/out of the house.
Be cognizant of distance from people not in your pod when you're not wearing mask (outside)
---
*Please don't be offended (or 'politically correct'): I love Christmas for the spirit of giving and kindness, independent of any religious context–of which this movie has none. Well, actually, all of the Christmas symbols in "Elf" (Santa, elves, Christmas trees, etc) in the movie are from paganism, but the ideas of being nice and generous to each other are shared by every major religion!
**Santa's participation is not guaranteed due to COVID-19 precautions from Mrs. Claus.