(Press play, then read.)
If I emailed you this page directly, you are on my 2021 Nice List.* Thank you for being wonderful to me and/or to others around me in 2021! (There are far more on the 2021 Nice List in Austin than I can invite of course, and some on the list cannot make it. We're limited by practical issues but will have about 60 people!)
For the newbies: every year (except 2020 due to Covid**) I treat some people in Austin who made my Nice List to an event that encourages all people to be nice to everyone, my favorite Christmas event in Austin: the Elf Movie Party at the Alamo Drafthouse.*** To all of you, I say thank you for being wonderful, and I look forward to sharing this event with you. This event truly is all about the big picture of Christmas (giving, being nice, family/love, etc.) so it's especially fun with friends and family. This event will help you share and spread even more Christmas cheer throughout your lives in December!
This year's event will be on Thursday, December 9 at Alamo Drafthouse Cinema at the Village (2700 W. Anderson Lane) at 7PM. Unfortunately, Alamo Ritz is no more, so we're going to have to adapt to a new location. I ask you to embrace it, support Alamo, and bring your…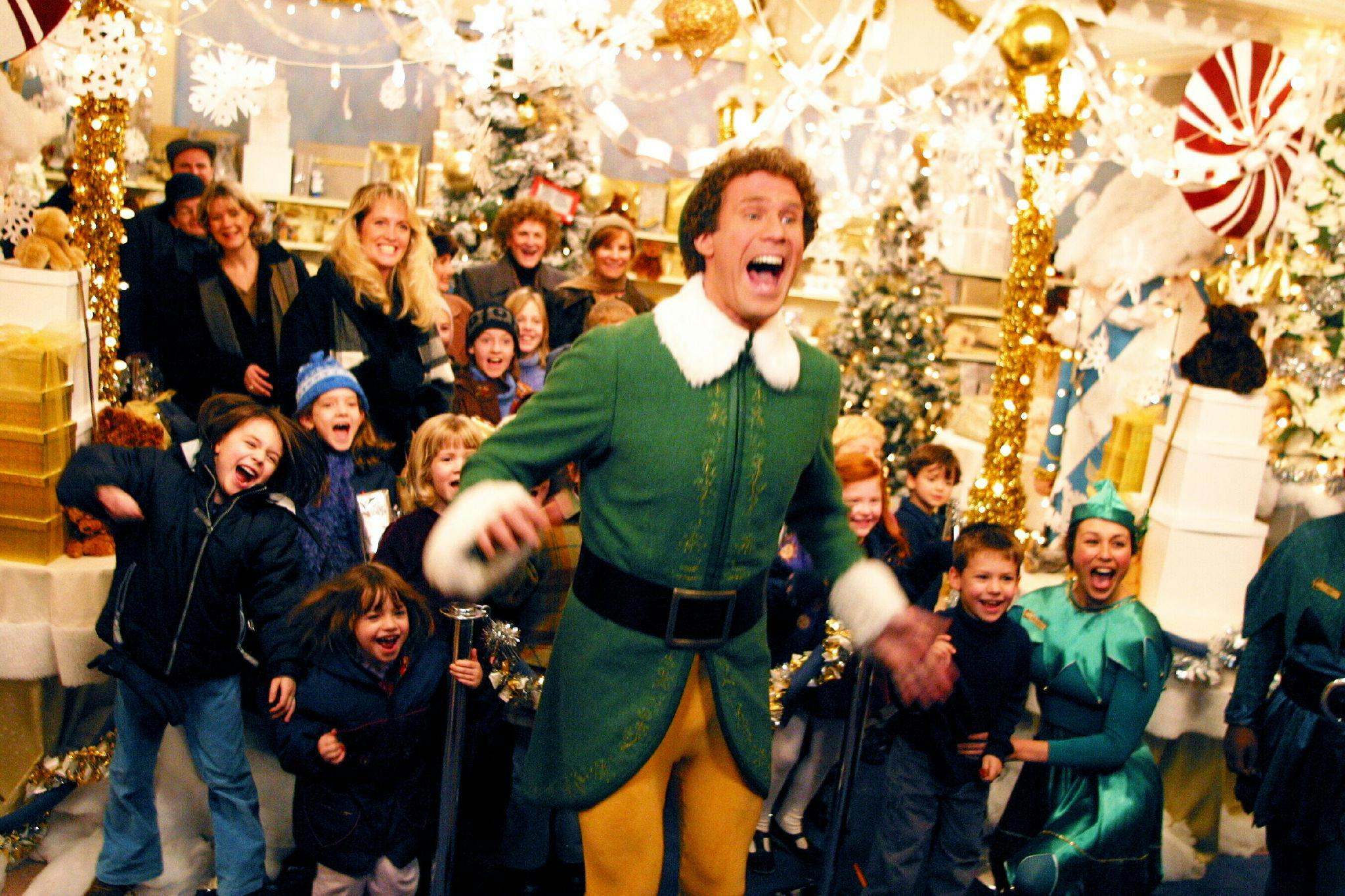 …maximum Christmas cheer!
While Buddy reminds us of the three rules of Christmas and we will adhere to those, we also have three additional event-specific requests for sustaining maximum Christmas cheer:
ALL ATTENDEES MUST BE VAXED–NO EXCEPTIONS, including guests. This is my event, and I'm happy to have friends and their friends, but not if it makes other friends uncomfortable in these uncertain times. Please respect this rule. (We are the only ones allowed in this theater, so it will be a 100% vaxed crowd!)
Please show up well before movie start time. Doors open at 7pm and the show will start at 7:30. Please arrive closer to 7pm so we can all talk and socialize beforehand, and so we can get everyone matched to seats without stressing the host. 🙂
Please do not have conversations during the movie that lessen the experience for others around you! Quoting and singing along in the Elf Movie Party are encouraged, but don't be a cotton-headed ninnymuggins. Don't make me transfer you to my 2021 Naughty List. Don't make me call Santa.
RSVP by leaving a comment on this page with your name (and whether you're bring a partner/date!) and with your favorite Elf quote! If you RSVP but then something comes up, please let me know about cancellations ASAP so I can allocate the tickets to someone else who will contribute to Christmas cheer (or perhaps needs some!).
I look forward to sharing this with you on December 9! I also hope you can stay afterwards for a drink at Cover 3!
---
*Some people may be on my Nice List, but not on Santa's Nice List. This event is based on my Nice List for 2021, but I hope you'll work your way back on to Santa's Nice List before Christmas.
**We did have a fun backyard showing in 2020–with social distancing!
***Please don't be offended (or 'politically correct'): I love Christmas for the spirit of giving and kindness, independent of any religious context–of which this movie has none. Well, actually, all of the Christmas symbols in "Elf" (Santa, elves, Christmas trees, etc) are from paganism, but the ideas of being nice and generous to each other are shared by every major religion!